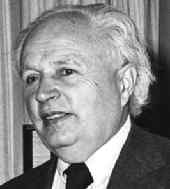 .Dr. Oskar Heil, noted physisist and inventor of the Field Effect Transistor, began his research into loudspeaker design, not with abstract theory of how a loudspeaker should work, but with a study of the peculiarities of the human listening aparatus. The result of this intensive year-long research program led to his discovery of the principle on which the Oskar Air Velocity Transformer is based. By applying this principle to the design of a loudspeaker diaphragm, he was able to achieve a revolutionary breakthrough in solving the fundamental problems of diaphragm mass, inertia and self resonance. In the following, we describe the results of Dr. Heils research and how it led to the development of the Heil Air Motion Transformer speaker.
Oskar A.V.T. ( AMT) Kithara Loudspeaker.
The bass unit is mounted facing upwards to ensure the best phase relaitionship with the high frequency OSKAR A.V.T. ( AMT)
Heil Kithara Heil A.M.T. ®

Kithara Floor plate

measurement 50 x 50 x 4 cm
Possibilitiy for 8mm Spikes or wheels

Speaker elements:
1 A.M.T. mid range - tweeter 650 - 23000 Hz

Heil Kithara with floor plate

Floor plate is Optional

1 25 cm bass unit 28-700 Hz.
Frequency response:
28-23000 Hz +- 5 dB
Sensitivity:
94 dB 1 W 1 meter
Impedance:
4 ohm minimum
Cabinet finish:
oiled walnut, cherry, or black, Maple wood veneer
Dimension:
40 x 40 x 110 cm including A.M.T.

Weight: Kithara

Wight Floor plate

ca. 35 Kg.

ca 7 Kg.
| | | | |
| --- | --- | --- | --- |
| | | | |
| Kithara Cherry | Kithara Maple | Kithara Black | Kithara Walnut |
The Oskar AVT / Heil A.M.T. ® Aulos Bookshelf speaker

An intensive study of the different woods has made it possible to achieve the acoustic details in the Bass-region and to match the game-partner Heil A.M.T.
The Heil A.M.T. works from 1050 Hz to 23 kHz with its almost mass less membrane.
The positioning of the speaker is easy, since the phase correct dispersion has this large advantage over other speakers in the market.
The Aulos Bookshelf has the advantage of an uncritical load-behaviour as well as a high efficiency.
The low Mass of the Heil A.M.T. drivers guarantees a balanced sound-picture also with rather low levels.
The Heil A.M.T. moves the air 5 x faster than conventional electrostatic-, Magnetostat - or dynamic loudspeakers,


Technische Daten: Heil A.M.T. Air-Motion-Tranformer Aulos Lautsprecher

Principe
2 way, Bass reflex

Mid-high frequency
Heil A.M.T.® 1050 - 23000 Hz
Woofer
160 mm Ø 45-1050 Hz
Frequency
45-23000 Hz
Cross over point
1050 Hz
Efficiency
91 dB 1 W 1 Meter
Impedance:
Minimum 4 Ohm
wood veneer
Maple, cherry, walnut and black ash, Grill Black
measurements W x D x H
205 x 275 x 392 mm
Weight
9.9 Kg.
| | | |
| --- | --- | --- |
| black | cherry | dark oak |
| maple | walnut | white |
The Oskar AVT / Heil A.M.T. ® Subwoofer for Aulos Bookshelf speaker

In place of a speaker stand you can improve the bass
of the Aulos with the specially designed subwoofer.
The Aulos is simply fitted on the top of it, and is then
connected to with the two speaker wires.
The best result was achieved with a down firing bass
in a closed box and slightly compressed in a well calculatedcabinet .
Internal we use the resonators as with all other models.
measurements:
WxDxH:210 x 275 x 565 mm
Feet: 225 x 290
Weight app. 13.-- Kg.

SW- Cherry bookshelf

SW - Maple bookshelf

SW - Oak bookshelf
the - signal
the + signal
open and close and how it works

Membranen Details
Precide SA
via V. Vela 33
CH 6834 Morbio Inf.
Tel. 091 6831734 - 35
FAX 091 6836679